ANITA ELDER – Hand Painted Christmas Card Workshop
DEC 1, 2023 – $185
Friday: 9:00 am to 4:30 pm
We are looking forward to starting our Christmas Season!
Come enjoy the day painting a one of a kind Christmas card for friends and family.
The ArtLoft will be offering its annual Christmas Card workshop. We will work on composition of your painting using reference material provided by the studio or you may bring your own. I have a variety of old Christmas cards that are always nice to help build your composition. I will guide you through your painting process and explain how to have your cards reproduced. Oils, acrylics and watercolor are welcome.
The Artloft will be providing lunch for the Day.
Happy Holidays to all…. Anita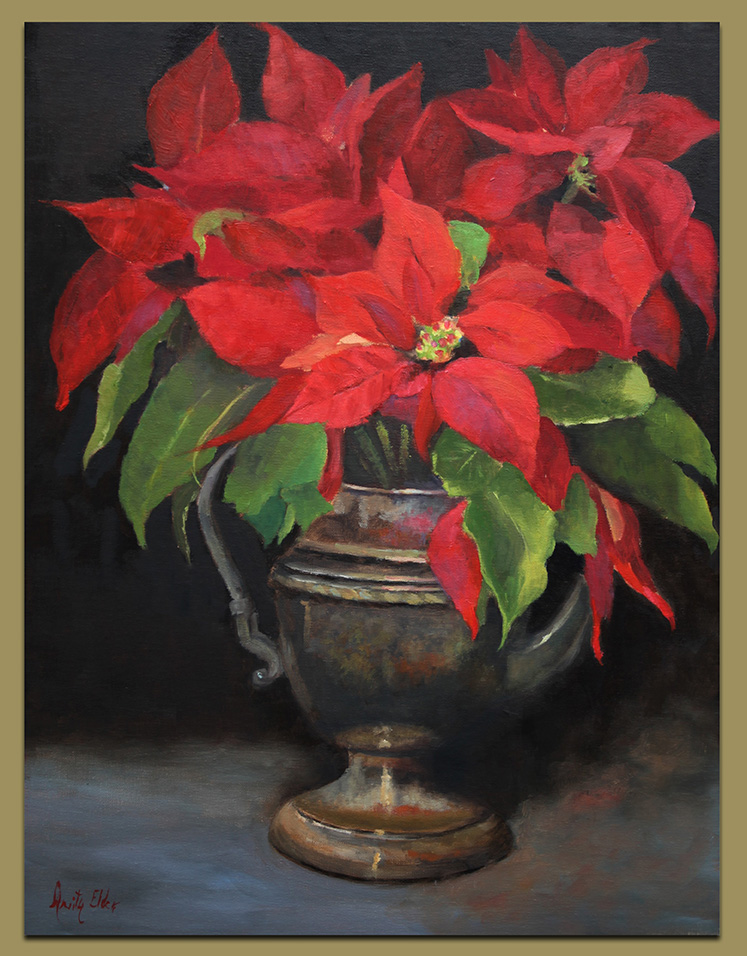 PAUL BATCH – Elevating The Landscape
JAN 26 to 28, 2024 – $565
Friday to Sunday: 9:00 am to 4:30 pm
In this intimate workshop, Paul will spend three days providing multiple demonstrations each day that will empower you to unleash the creative process onto your own paintings. The demonstrations and discussion will give you skills that you will be able to put immediately into practice at your easel. Each attendee will work at their own pace implementing concepts discussed as a group and Paul will reinforce the techniques demonstrated on an individual basis. You will leave this workshop with a better understanding of simplifying your palette, creating more dynamic compositions, how to increase the expressiveness of your brushwork and to elevate your landscapes from depictions of places to poetic works of art.
More about Paul Batch at paulbatchpainting.com
MARGARET DYER – The Figure in its environment
MAR 8 to 10, 2024 – $495
Friday to Sunday: 9:00 am to 4:00 pm
In Margaret's workshops students are taught a traditional pastel & oil painting technique. Working with a live model, students will explore drawing, composition, anatomy, proportion, value, color and pastel application. Emphasis will be on developing form using light and shadow using Margaret's easy step-by-step method. For those who are bewildered by color or are wanting to speed up and become less tight in their work, this is an excellent class to take. Students do not need prior pastel experience. Some drawing would be helpful, but not imperative. To learn more about Margaret Dyer, visit www.margaretdyer.com.
More about Margaret Dyer at margaretdyer.com
ANITA ELDER – 2024 Getaway Plein-Air Retreat
JUN 5 to 7, 2024 – $385
Wednesday to Friday: 9:00 am to 4:30 pm
Spring is the perfect time to be painting outdoors in the beautiful Blue Ridge mountains with its spectacular views. Our location for this retreat will be in the Suches Valley, two hours north of Atlanta on Blood Mountain. Our retreat will have us staying two nights (third night if you are from out of town) at "Getaway Chattahoochee" tiny cabins (see link below). Each student is responsible for renting their own cabin prior to signing up for the class. Anita has spent time at the cabins and says "the cabins are beautiful, modern, cozy, and come with all amenities." The cabins have a queen size bed, and some have a queen bunk in addition, if you wanted to share with a friend. The cabins also have small kitchenettes so guests will need to provide themselves food for the stay. Getaway does offer a "Sustenance Box," details on the website, for an additional cost paid with reservation.
Each day will be a different location starting off with teacher demo and students painting after the demo. Anita will be on hand to help each student. This retreat is for beginners through advance. In the evenings all will be invited to gather at one location to enjoy a fire pit and company. Please contact Anita Elder at info@artloft.net for more information.
More about Anita Elder at anitaelderart.com