A Note From Anita Elder at the Art Loft…
Great things come in threes. They really do!
For the first time the Art Loft is offering a series of workshops (3 in fact) in 2023, by the artist, Christopher Groves. The series is called "Oil Painting 'In Depth'".
Why offer a series?
The series of 3 workshops (each 3 days long), will use the scaffolding method, where each workshop builds on the previous ones. Each workshop focuses on specific learning blocks, starting with the basics and moving through to find your own style and voice, offering you a more indepth study of the art of oil painting.
Why Christopher Groves?
Having studied at the Florence Academy of Art in Italy, Chris also holds a BFA in Environmental Design and Architecture from Colorado University and was a Lead Landscape instructor at the CAA Atelier Colorado classic academy. This gives him a unique perspective, combining his teaching skills with his love of painting, and enables him to pass on his knowledge to others in a structured way that students can build upon. In these workshops you will learn about his different approaches, techniques, and styles of painting, allowing you to expand and find your own.
CHRIS GROVES – Oil Painting "In Depth"
3 Workshops – 3 Days Each
1st Session – Feb. 3rd-5th, 2023


2nd Session – June 30th – July 2nd, 2023


3rd Session

– November 3rd-5th, 2023



Scaffolding is breaking up the learning into blocks and providing a tool, or structure, with each block, while systematically building on artists' experiences and knowledge as we are acquiring new skills and interpreting the complexities of oil painting.
Workshop 1 – $585
Color Theory / Color Notes / Adding New Tools & Materials / Using Reference Materials / Completing Small Studies (Semi-abstracted)
Workshop 2 – $585
Combining all the things we learned and painted in Workshop 1
Design and Composition / Problem Solving / Combing Multiple Reference Materials / Quick Photoshop Demo / Loosing up on and Completing Mid-Range Size Paintings
Workshop 3 – $585
Combining all the things we learned and painted in Workshop 1 and Workshop 2.
Enlargements / Paint Application / Studio Painting / Realism and Abstraction /
Finding Your Voice and Direction in the Creative Process / Working One Larger Size Painting
More about CHRIS GROVES at http://www.cgroves.com/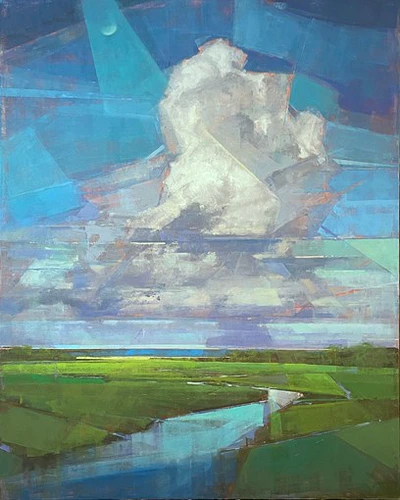 THIS IS A THREE WORKSHOP SERIES
Registration priority will go to those who are signing up for all 3 workshops first.

Registration for individual sessions will be taken on "stand-by only" status and filled as seats are available.
– Each seperate session is $585
– On the registration form you can sign up for all 3 workshops for – $1755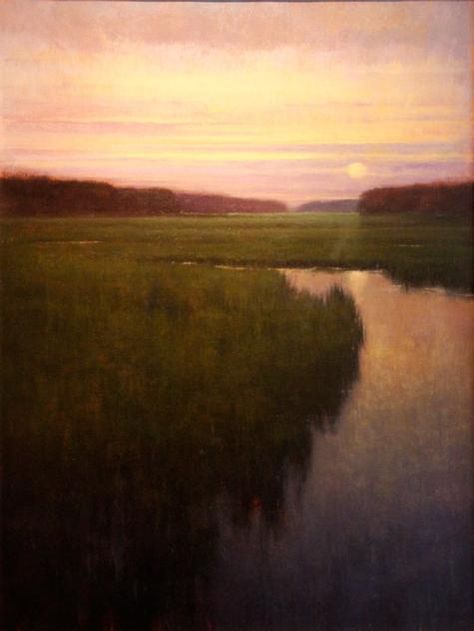 BARBARA JAENICKE – Painting Lyrical Water
NOV 9 to 11, 2023 – $525
Thursday to Saturday: 9:00 am to 4:30 pm
Learn to paint exuberant, lively water so that the viewer can feel the light and hear the sounds! Featuring water as the primary subject matter for this workshop, Barbara will present and demonstrate the approach she uses for painting almost any landscape. Skills covered will include composition (especially in regard to showcasing water in a painting), editing, value structure, color temperature and chroma. Emphasis will be on capturing brilliant light effects for moving water subjects such as waterfalls, rapids, and gently moving rivers and streams. Although the workshop will focus on water, the skills covered will apply to most all other landscape subjects.
Students can paint in either oil or pastel, or alternate between both. Barbara will demonstrate both. Demonstrations will be in the morning, and students will paint in the afternoon with plenty of individual instruction at the easel. This workshop is open to all levels, although artists with at least some basic landscape painting experience and familiarity with their supplies will benefit most.
More about Barbara Jaenicke at barbarajaenicke.com